I have several ongoing public engagement projects running at the moment. I also carry out outreach activities throughout the year. Get in touch with me if you'd like me to contribute to your event.
This is a cross faculty project. Public engagement activities centre around a book. "Unmasked – The Science of Superheroes" reveals the scientific realities behind famous comic book legends and blockbusting film icons. The book draws on Computing, Engineering, Mathematics, Physics, Biology and Psychology to explore the world of superheroes like never before.
Example of some public engagement activities carried out:
Mini Lecture on The Uncanny Valley including Activity Sheet and Teacher Notes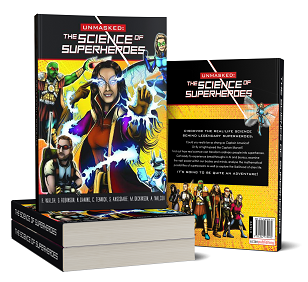 Crack-The-Code Cipher Boxes
This project has two main objectives:
to raise cyber security awareness amongst players in a fun and exciting way, whilst also promoting teamwork, problem solving, and logical reasoning.
to promote the possibility of cyber security careers.
Our Cipher Boxes are all named after women who changed the world of computer science.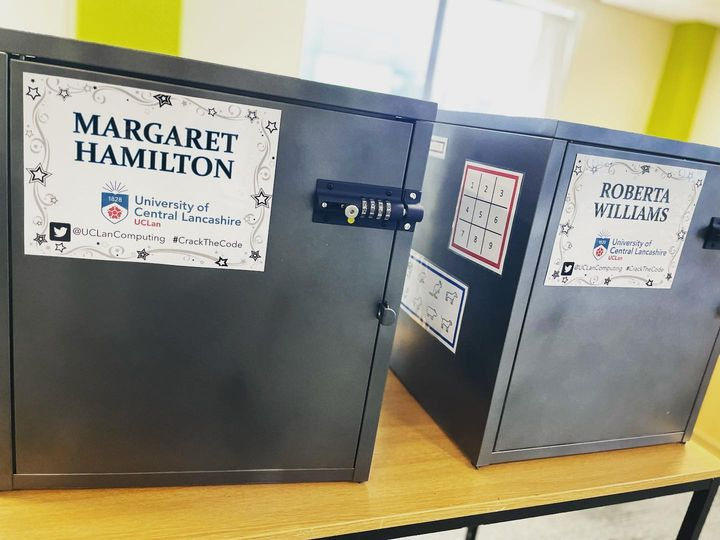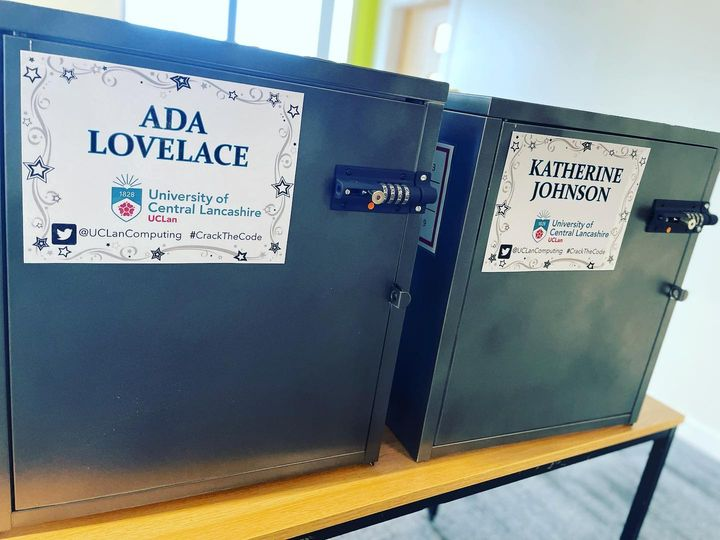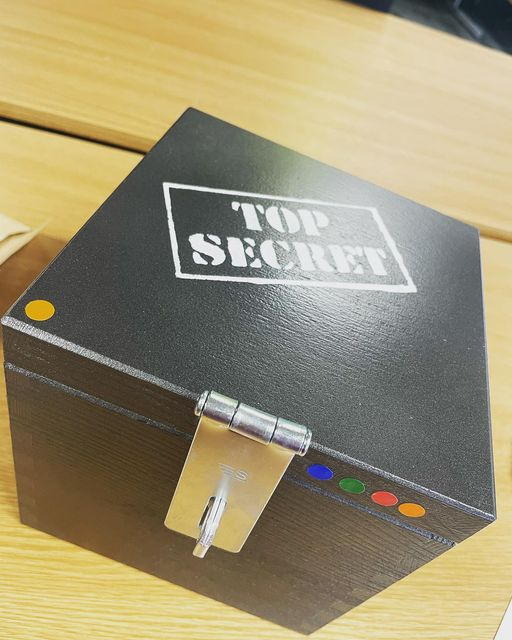 The Science of Star Wars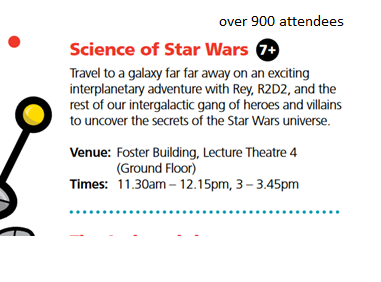 A public lecture that brings the Science of Star Wars to life, focusing on the themes of:
space travel
blasters and lightsabers
droids