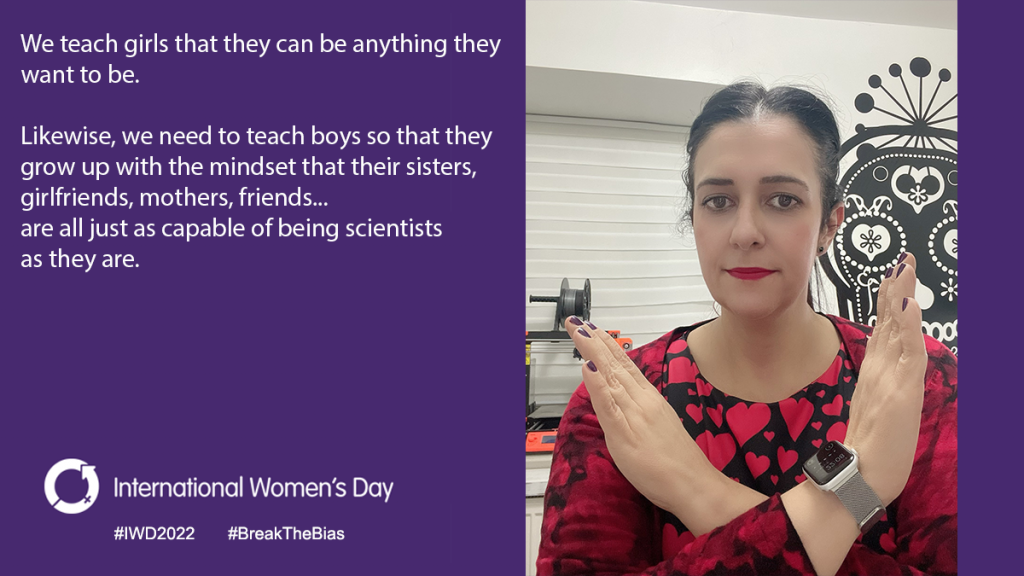 International Women's Day 2022 is celebrated across the world on Tuesday, March 8, to mark the social, economic, cultural, and political achievements of women.

The theme of 2022 International Women's Day is #BreakTheBias
Imagine a gender equal world.
A world free of bias, stereotypes, and discrimination.
A world that is diverse, equitable, and inclusive.
A world where difference is valued and celebrated.
Together we can forge women's equality.
International Women's Day Events 2022
There are a number of fantastic events being held for International Women's Day on Tuesday 8 March (and thereabouts), so here is a selection!
The Department of Life Sciences at Imperial College London is showcasing intersectional women in STEM at different stages in their career journey! Book free tickets now for their event at 12:30 GMT.
At 11:30 GMT, ALD alumna and Labour MP for Newcastle upon Tyne Central Chi Onwurah, will be speaking at the Break the Bias event at Newcastle University.
LinkedIn Learning (LiL) have mapped out a series of resources around the theme of #BreakTheBias, that focuses on tackling systemic barriers which hold back women's careers and highlight the importance of flexibility at work.
The University of the Highlands and Islands celebrate International Women's Day 2022 with a free online event. Contributors will present a short workshop, presentation, or pecha kucha session, on the ways in which they are approaching or promoting women's equality in education and/or research through a lens of #BreakTheBias.
Virtually undisciplined is the bi-annual conference for Women in Academia Support Network (WIASN). WIASN exists to promote gender equity in Higher Education and Research. The theme of this conference is situated around interconnectivity and diversity; with particular regard to an intersectional approach to gender diversity that must include race, religion, sex, disability and class.
Take your pick from the plethora of events taking place across March at the University of Manchester.
Celebrate with the CMS the achievements of women, and show how women's leadership is supported by modern organisations that helps them to thrive.
The SANS Institute are running a live panel to celebrate sisterhood in cybersecurity by recognizing and amplifying the achievements and contributions of women to cybersecurity.  You can join their live-streamed panel discussion at 11am EST on Tuesday 8th March 2022 on LinkedIn or YouTube. 


SagePresage are organizing this webinar (on International Women's Day) as a platform to bring views and experiences from accomplished women across multiple sectors. The event comprises of a panel discussion where guests from across the globe (Canada, Australia, India and New Zealand) and across functions (Technology, Cybersecurity, HR, Legal, Law Enforcement etc.) will talk about real stories, challenges and opportunities giving a perspective across geographies.